Mass Tort Attorney in Lexington
Do you suspect that you or a family member has been harmed by a faulty product or side effects of a prescription medication? Some widely prescribed drugs nd defective products cause injuries to many people. In these cases, a mass tort claim may underlie an individual personal injury. If numerous people have sustained harm in a similar manner from a defective product, toxic chemical or man-made disaster, the injuries may lead to a mass product liability claim or mass tort claim. The individual lawsuits are bundled together to allow the courts to handle them more efficiently.
At the Law Offices of Frank Jenkins, we offer a free consultation to individuals in Kentucky who have questions about a product liability claim or mass tort litigation. A knowledgeable Lexington product liability attorney can review the specific facts and circumstances regarding your injury and discuss your legal options for seeking compensation. If your claim is the type of case that our mass tort attorneys handle, we will offer to represent you on a contingency fee basis. You will not have any upfront costs. We will only receive a legal fee if we obtain compensation for you through a mass torts claim.
What Are Mass Tort Claims?
Mass torts are individual civil lawsuits filed in state or federal court involving a large number of people who have been harmed by the same product such as a prescription drug, or in the same disaster. When the legal issues involving the injuries are similar, the cases may be heard together during the pre-trial proceedings.
Mass tort claims generally fall into three categories: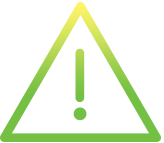 Product Liability
claims involving unsafe products such as medical devices, consumer products and defective automobiles and automotive parts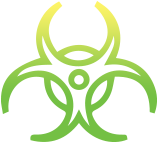 Toxic
torts involving exposure to harmful chemicals in the workplace such as asbestos, environmental toxins, and construction materials containing harmful chemicals;

Mass Disaster
torts involving man-made disasters such as commercial airplane crashes, fires or industrial plant explosions.
Through a mass tort claim, individuals who have been harmed seek compensation for their injuries and losses. The people who have been harmed are referred to as the plaintiffs and the company or companies being sued are the defendants. Mass tort cases involve complex issues. You may not realize that your injury is common to many other people until you consult with a knowledgeable attorney. Mass tort litigation cases usually require extensive research and preparation to show a product is defective and caused your injuries. It is important to work with attorneys who have experience handling mass tort litigation. Our knowledgeable attorneys at the Frank Jenkins Law Office can help you understand the issues involved, guide you through the process of a mass tort claim and keep you informed of any settlement offer.
Common Prescription Drugs and Medical Devices in Mass Tort Litigation
Many dangerous prescription drugs and medical devices that cause serious harm to users are the subject of mass tort litigation. Manufacturers have a legal obligation to make and market products that are safe when used as directed and to warn adequately of any known dangers the products may pose. When manufacturers push products onto the market that have not been adequately tested, or fail to warn of known dangers, they may be held accountable for the injuries caused. If you are meeting with an attorney, it's a good idea to bring any information that you have about the medical device that you received or the medication that you were given that you suspect of causing your injury. Among the products commonly cited in mass tort claims are: