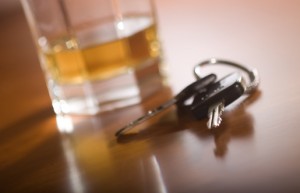 A man was recently charged with driving under the influence after crashing a rented car into a fence at a Kentucky elementary school, the Lexington Herald-Leader reported. While no one was hurt, many DUI accidents in Kentucky involve serious injuries.
According to MADD, Kentucky had 171 DUI-related fatalities in 2011. Although this number may seem high, Kentucky actually has one of the lowest percentage of DUI deaths in the nation. Of all traffic deaths in Kentucky, 24 percent were attributed to DUI.
According to the Kentucky Transportation Cabinet, Kentucky's DUI laws involve an "illegal per se" provision, which makes it illegal for anyone to operate a vehicle with a breath- or blood-alcohol content exceeding 0.08.
First time DUI offenders face the following penalties:
Jail time of 2- 30 days
License suspension of 30-120 days
Fine of $200-$500
Substance abuse program of 90 days
Community service for 48 hours to 30 days
For a second or third offense within a five-year period, the penalties increase in severity. If a fourth offense occurs within five years, the offender will be charged with a Class D felony and face 120 days of jail time without probation. The offender's license will be suspended for 60 months and the offender must commit to a year-long substance abuse program.
Jail time can be increased in the following cases:
The offender is involved in an accident that results in death or serious injury.
Passengers are under the age of 12.
The offender was travelling 30 mph above the legal speed limit.
The offender does not cooperate by submitting to testing.
Victims of accidents involving driving under the influence or impaired driving may receive compensation from the Crime Victims Compensation Board of Kentucky.
Compensation of up to $25,000 is available for:
Expenses related to injury
Mental health counseling (two-year maximum)
Legal expenses related to filing the claim
Loss of earning or financial support ($150/Week Maximum)
The overall award can be reduced if the victim of a Kentucky DUI accident receives compensation through insurance, workers' compensation or a lawsuit settlement.